Categories
Order by Phone:
(800) 528-7789
M-F (8am-4pm) CST
Books > Read Hear & Play Box Set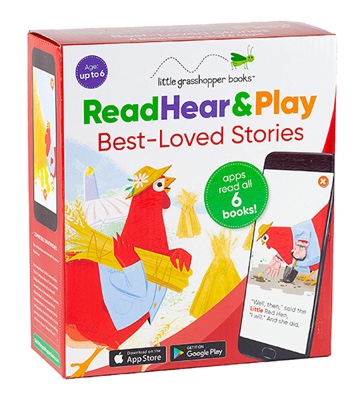 Read Hear & Play Box Set
This Little Grasshopper Books set of 6 introduces charming retellings of traditional stories such as The Little Red Hen, Goldilocks and the Three Bears, Peter Rabbit, Mother Goose Rhymes, The Wheels on the Bus, and The Ugly Duckling. 6 storybook apps included with purchase.
Earns 1 Prize Point on the student's Prize Meter.
This item is no longer available.