Categories
Popular Picks
Magazines
Order by Phone:
(800) 528-7789
M-F (8am-4pm) CST
Food Items > Fruity Rainbow Popcorn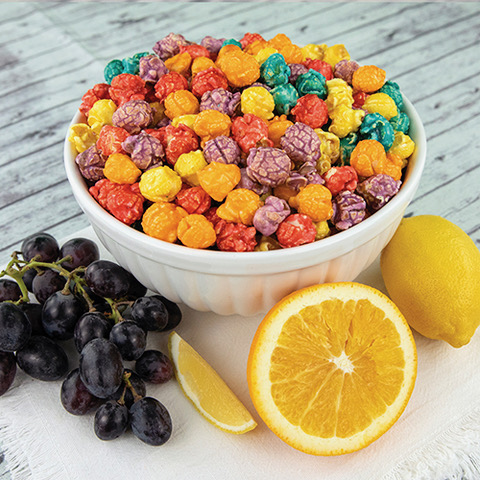 Fruity Rainbow Popcorn
A favorite with kids! So much color, so much flavor, so much fun. Fruity popcorn brings the colors of the rainbow and the flavors of grape, lemon, orange, blue raspberry and cherry in a light, crunchy coating. Gluten Free. Gallon size bag.
Earns 1 Prize Point on the student's Prize Meter.
This item is no longer available.