Categories
Popular Picks
Magazines
Order by Phone:
(800) 528-7789
M-F (8am-4pm) CST
Children > Muse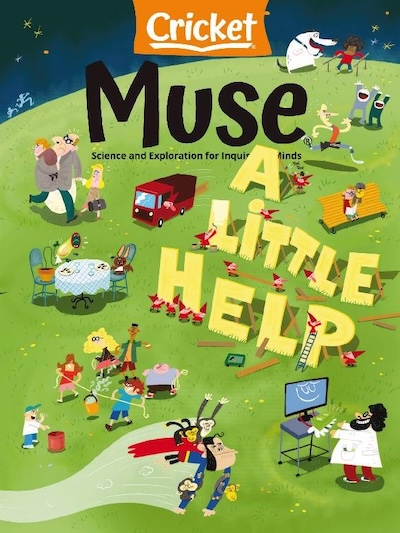 Muse
9 issues published Seasonally
Kids who can't help wondering whether video games really kill their brain cells, or what a gentleman ladybug is called, will find the answers here, in articles written by award-winning authors and accompanied by high-quality illustrations and photography. Grades 5-9.
Recommended for ages 9-14.
Earns 1 Prize Point on the student's Prize Meter.