Categories
Popular Picks
Magazines
Order by Phone:
(800) 528-7789
M-F (8am-4pm) CST
Children > Babybug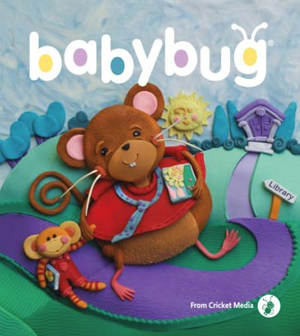 Babybug
9 issues published Seasonally
Ages 6 months-3 years. The brightly illustrated stories and simple poems are perfect for parents and grandparents to read aloud, while the extra-heavy pages, non-toxic ink, rounded corners, and staple-free binding make BABYBUG safe for little ones to explore all on their own.
Recommended for ages 6MO-3.
Earns 1 Prize Point on the student's Prize Meter.