Categories
Popular Picks
Magazines
Order by Phone:
(800) 528-7789
M-F (8am-4pm) CST
Children > Ranger Rick Jr.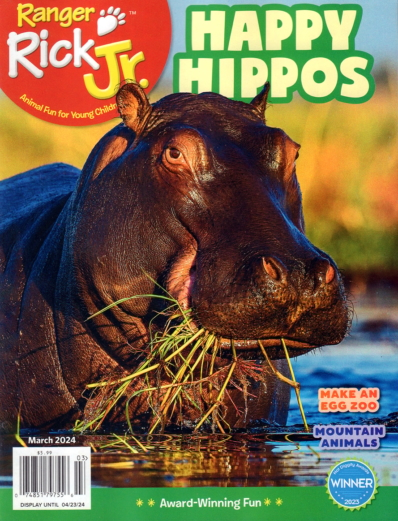 Ranger Rick Jr.
10 issues published Monthly
Each issue sparks a child's natural curiosity and interest in reading as it introduces them to the wonderful world of nature with charming photos of baby animals, read-to-me stories, poems, riddles, and games. This special magazine combines close-up pictures with simple text.
Recommended for ages 3-7.
Earns 1 Prize Point on the student's Prize Meter.
Cover Price:
$49.90
Price:
$33.00