Categories
Popular Picks
Magazines
Order by Phone:
(800) 528-7789
M-F (8am-4pm) CST
Children > Girls' World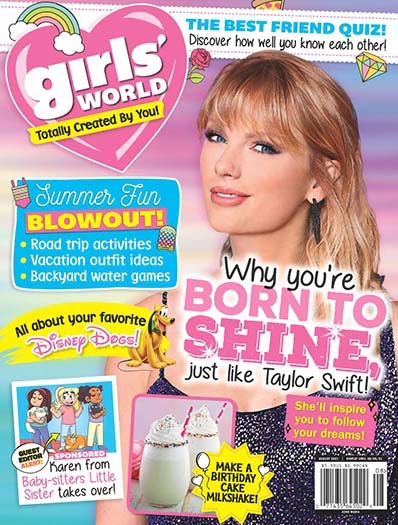 Girls' World
6 issues published Bi-Monthly
Girls' World is a new children's magazine for girls ages 7-12 with fun, inspiring and age-appropriate fashion and style tips, celebrity news, crafts, party ideas for fun with friends, and advice for everything in a girl's life!
Recommended for ages 6-12.
Earns 1 Prize Point on the student's Prize Meter.