Categories
Popular Picks
Magazines
Order by Phone:
(800) 528-7789
M-F (8am-4pm) CST
Books > Paint Your Own Monster Truck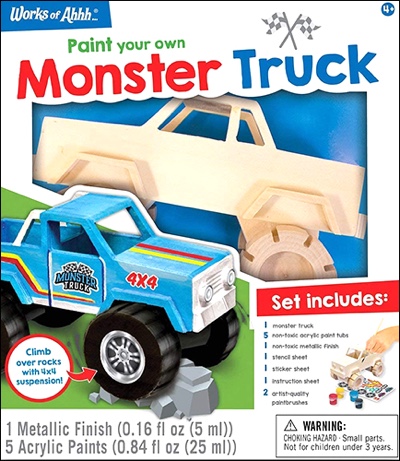 Paint Your Own Monster Truck
A perfect gift for every art loving kid! Made of real wood and includes 1 wood monster truck, 1 sticker sheet, 1 stencil sheet, 2 non-toxic metallic finish, 1 non-toxic acrylic paint tubs, 2 artist quality paintbrushes, and 1 instruction sheet with painting guide.
Earns 1 Prize Point on the student's Prize Meter.
This item is no longer available.