Categories
Popular Picks
Magazines
Order by Phone:
(800) 528-7789
M-F (8am-4pm) CST
Animals & Pets > Animal Tales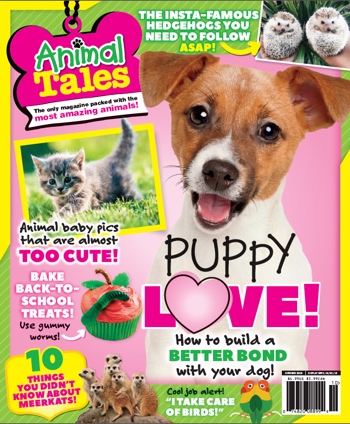 Animal Tales
6 issues published Bi-Monthly
Animal Tales is a children's animal and poster magazine perfect for animal-loving kids. It is filled with heart-warming animal stories, articles that will educate, and an extensive fun and games section, plus a series of six collectible animal posters will be included in each issue.
Recommended for ages 6-12.
Earns 1 Prize Point on the student's Prize Meter.